About GrabX
We are GrabX - your cloud specialists.
Young company with a lot of experience - that's not possible? Yes, it is. We make skillful use of the strengths and skills of each individual team member and regularly share our knowledge. Because what unites us and ultimately keeps us going is our enduring enthusiasm for revolutionary technology.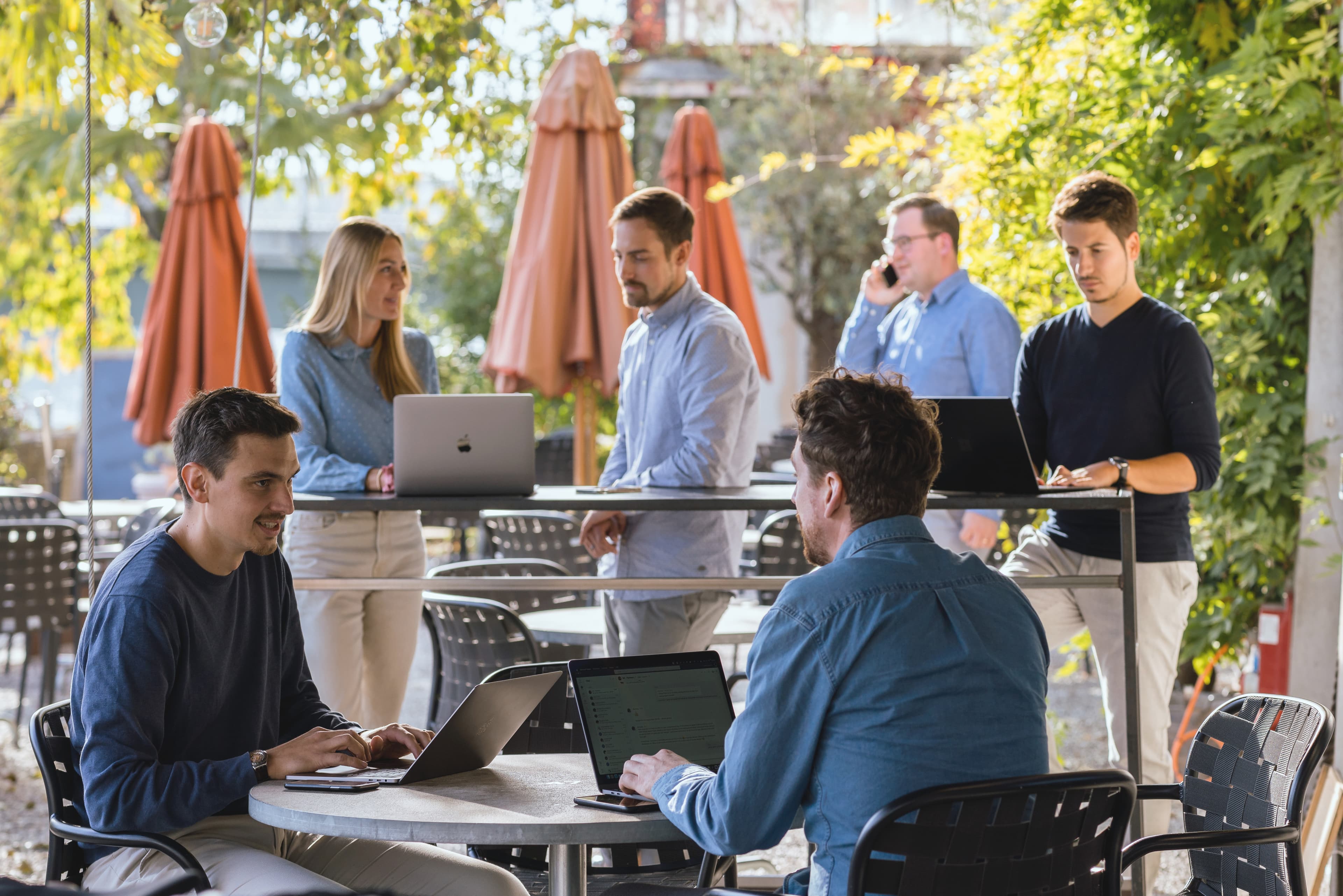 Our Spirit - Your Advantage
Agile
As a small and agile team, we start every day with a lot of drive and motivation. The reason? We love what we do. And it's tangible in everything we do.
Trust
We think ahead and act proactively. This is how we earn the trust of our customers - and ensure smooth processes.
Enabling
We like to work, we do it with diligence and are genuinely curious. Thus, we love to share our know-how and do not create dependencies, but enable empowerment.
Security
Wir sind Microsoft Cloud Partner und stolz darauf. Unseren Kundinnen und Kunden können wir dadurch einen top Service bieten.
Transparency
Our solutions are thoroughly thought through and enable a long term strategic orientation of your IT-Infrastructure. Especially important: with us, there is no pig in a poke! Full transparency is the credo.
Passion
Our drive is never far away because we simply love what we do. Passion helps us achieve excellent performance and, not least, smart solutions.
Our principles - How we work
Cloud only
Working with key persons
Well defined goal
Our Team
We ensure security and efficiency for our customers. Nice to meet you.
«We have come to know and appreciate GrabX as an uncomplicated, pragmatic and competent partner.»
Martin Thalmann -
Monum (Agile Coach & Co-Founder)
«Rega is aiming for a systematic shift of its IT service to the public cloud. GrabX are experts in the areas of Enterprise Mobility and Microsoft Azure. With their know-how, Grabx supports the digitalization of Rega's IT service landscape. Thanks to GrabX's competent, customer-oriented support they are able to optimally guarantee our high requirements for usability, availability and cost efficiency.»
Lukas Müller -
Rega (Head of IT)
«GrabX has been providing us with great support in all matters relating to MS Office 365 for the past year. Thank you for the exceptional quality of service and the joint development of our IT solutions.»
Kai-Uwe Thust -
CO[13] (Managing Partner)
«Thanks to GrabX, we have successfully renewed our Workplace. This empowered us to reach another milestone in our digitization and cloud journey.»
Pascal Januzaj -
Wyss Samen und Pflanzen AG (CIO)